Wichita Kansas Private Adoption Attorney
Experienced Wichita, Kansas, Adoption Attorney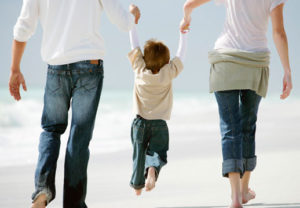 At McDowell Chartered, in Wichita, Kansas, as adoption attorneys we have extensive experience handling private adoptions, stepparent adoptions, readoptions of children adopted abroad, and adoptions of children whose parents' rights have been terminated. We represent clients mainly in the cities of Wichita, Andover, and El Dorado as well as the counties of Butler, Sumner, and Reno County. We welcome the chance to help you with your adoption. Please call us for an appointment.
Private Adoption
Private adoptions are arranged between the prospective parents and the birth mother, without using an adoption agency.
Sometimes couples have a baby already picked out and simply need a lawyer to file the adoption papers. At other times a birth mother may come to us and say that she is going to have a baby and ask us to find an adoptive home for it. Private adoption gives the mother more control over the process. She can choose from a dozen potential couples or she can have us choose for her, whereas an agency might pick the couple and the birth mother may have no voice.
The adopting parents pay for medical, clothing and other expenses not covered by insurance. If the birth mother has a state medical card, Kansas pays her medical expenses.
Adoptions of Children in Need of Care
We work with grandparents or other family members to adopt children in need of care, whose parents have lost custody for neglect or abuse. When non-family members adopt these children, the mother and the adoptive couple are encouraged to maintain contact, but often we find that the mother does not go to see the child.
Stepparent Adoptions
At McDowell Chartered we do many stepparent adoptions. Being officially adopted into the new family gives children a sense of belonging and permanency. It also gives them the right to inherit from the stepparent. It terminates the rights of a natural parent who has not been involved and ends the worry about an absent parent dropping back into the child's life whenever he or she feels like it.
Kansas allows military personnel stationed here to do stepparent adoptions through Kansas courts even when they have their legal residence elsewhere. We have handled stepparent adoptions for a number of military families stationed at McConnell Air Force Base.
If you have questions or concerns about adoption, please call us. As adoption attorneys we have helped many people, and we want to help you.
"Putting Children First"