Wichita KS Family Law Attorney
Wichita Family Law Attorney Serving the Needs of Children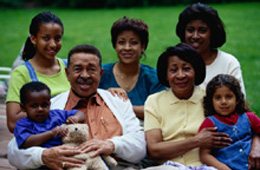 Whenever your legal needs involve your children or grandchildren, the McDowell Chartered law firm, in Wichita, Kansas, offers competent, knowledgeable legal counsel and representation. All of the work we do, from adoptions to juvenile law to probate, centers on children.
Our practice focuses mainly on family law, adoption, juvenile criminal defense, children in need of care, guardianship, estate planning and other probate matters and probate. We offer initial legal consultations at a reduced cost because we find that many legal problems can be resolved quickly by asking a lawyer the right questions and getting knowledgeable advice. Contact us to arrange an appointment.
When we do divorces, we prefer to use the collaborative approach. Both parties still hire their own lawyers, but the spouses and the lawyers are committed to reaching a settlement. We also handle other family law areas, such as child support and child custody matters, using mediation as much as possible. All of these methods help make these negative transitions easier on the children.
Helping Grandparents Help their Grandchildren
At McDowell Chartered we often work with grandparents whose grandchildren have been taken from their parents because of abuse or neglect. Social workers involved in custody termination proceedings for children in need of care (CINC) may tell grandparents that they will give them all the information they need in order to adopt, but in the process of competing priorities and concerns, this often does not happen. We believe that grandparents who want to adopt grandchildren after termination need to have an attorney from the outset to look out for their interests and make sure all the necessary steps are taken in a timely way.
Many of our clients come to us by referrals from other lawyers who know of our particular focus, as well as from former clients and colleagues in other professions, including counselors, therapists, and social workers.
As a family orientated law firm, we work closely with our clients to create solutions tailored to their needs. The computerized legal information system we developed helps us answer clients' questions quickly and work efficiently. It provides convenient, high-quality legal resources, all in one place, organized by the part of the law we want to look at.
McDowell Chartered serves Wichita, Andover, El Dorado and the surrounding counties of Butler, Cowley, Sumner, Sedgwick, Reno and Harvey.When you need a lawyer, please call us. We can help.
"Putting Children First"