Experienced Wichita Adoption Lawyer and Family Law Attorney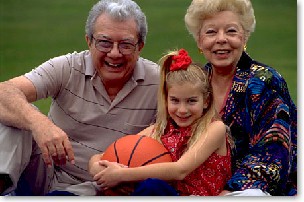 Even when your kids are grown, you still think of them as your children, and you care what happens to them. At McDowell Chartered, in Wichita, Kansas, we offer experienced, compassionate service for all legal matters that involve children. Call us for a consultation if you have legal questions or concerns.
We are a service-oriented Kansas law firm, with an excellent support staff. As a family orientated firm, we are proud to provide high-quality legal services, as well as personal attention and a close relationship with our clients.
Focus on Family
Our practice focuses mainly on legal issues that affect families, such as:
As adoption lawyers, we handle mainly private and stepparent adoptions for families residing in Kansas as well as out-of-state families. Many military personnel adopt their stepchildren in Kansas because the state allows these adoptions even for military families who are legal residents of other states.
In our family law practice, we prefer to do divorces using the collaborative method of divorce. This is divorce without going to court. Both parties hire their own lawyers, but the lawyers are committed to working toward a settlement. Collaborative divorce is much faster and less expensive than traditional divorce, and the outcome is one that both spouses have agreed to, so it is easier on the children. We also handle child support and child custody matters, including post-divorce modifications.
Many legal problems can be resolved quickly by asking the right questions and getting accurate legal advice. To encourage this process, we offer initial legal consultations at a reduced cost.